TIME CAPSULE: ON COLONIAL NOSTALGIA
︎ dissertation publication: Does using colonial nostalgia in design perpetuate ignorance, or is it a way to reappropriate our own culture?
Growing up in Hong Kong, it's easy to see how cultural hybridity affects everyday life, and an ongoing trend is the use of colonial aesthetics in popular media and restaurant design. My dissertation is an exploration of orientalism and the way cultures blended during colonialism, as well as nostalgia and the part it plays in our perceived memory of the past. It's a look at both Hong Kong and the UK, at popular media such as Katy Perry's Geisha performance and the concept of voluntourism, as well as popular restaurants, such as Dishoom and Blighty Cafe.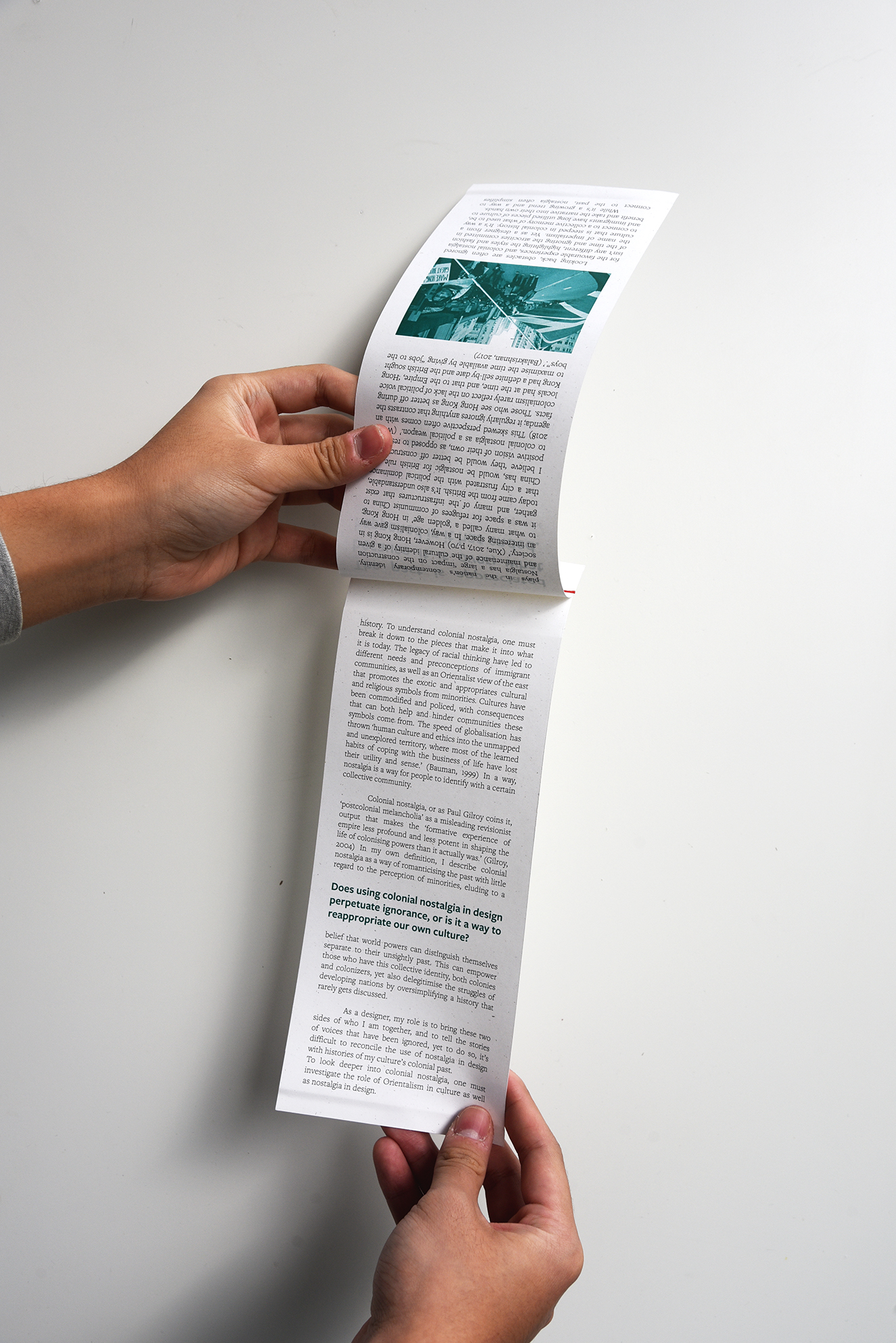 CARGO COLLECTIVE, INC. LOS ANGELES, CALIF. 90039—3414